Latest News and Events
AFP welcomes South Korean Naval Operations Chief, looks forward to stronger relations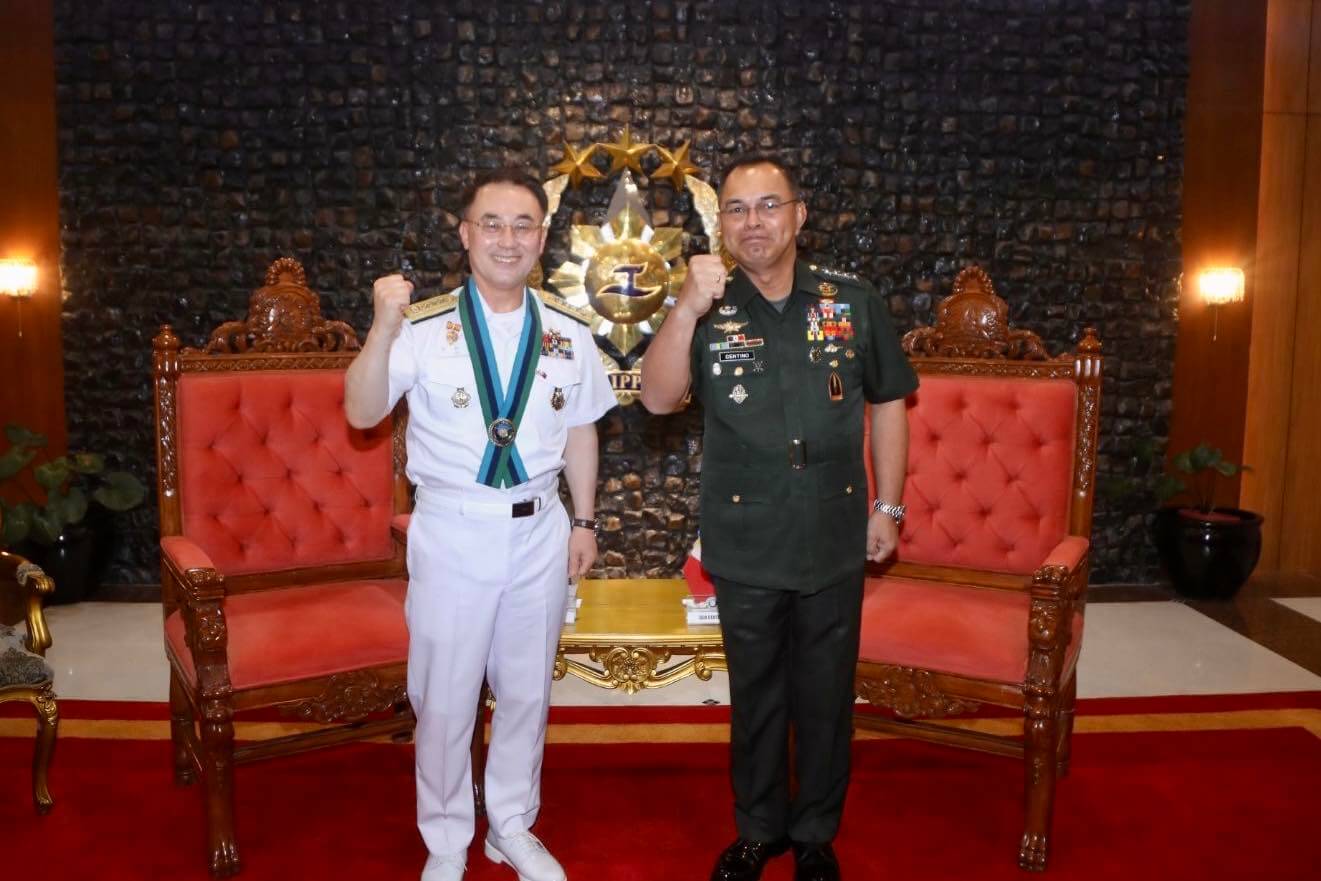 CAMP AGUINALDO, Quezon City –The Chief of Staff, Armed Forces of the Philippines (CSAFP), General Andres C Centino PA, welcomes the Chief of Naval Operations (CNO), Republic of Korea (ROK), Admiral Lee Jong Ho during his visit to the AFP Headquarters on May 24.
The two military leaders discussed South Korea's and the Philippines' diplomatic ties which was established in 1949. Both expressed their hopes of continuing and strengthening military cooperation and jointness, especially in terms of education, training, and interoperability between the two nations' Armed Forces.
CONFIRMATION OF AD INTERIM APPOINTMENTS | LtGen Gaerlan and 49 others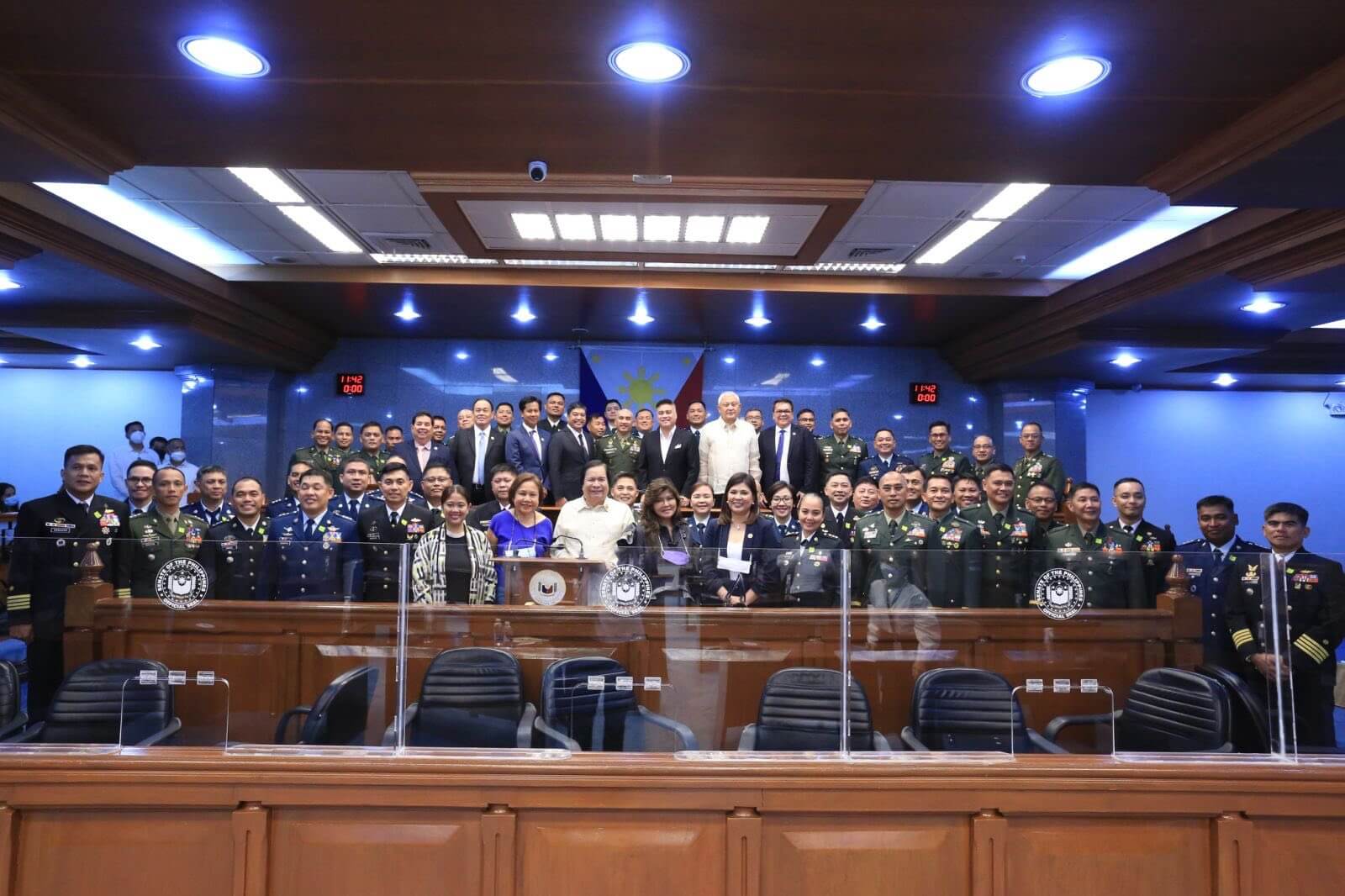 LtGen Charlton Sean Gaerlan, The Deputy Chief of Staff of the AFP, along with 49 other generals and flag officers of the AFP, receives confirmation on their ad interim appointments from the Commission on Appointments on May 23. Also receiving the CA's nod were MGen Rey Alemania, the Deputy Chief of Staff for Logistics, J4; ten star-rank officers, and 38 colonels/navy captains. (Photo by PO3 Viluan Ret/PAO, AFP)
COURTESY CALL | Sesko TNI delegation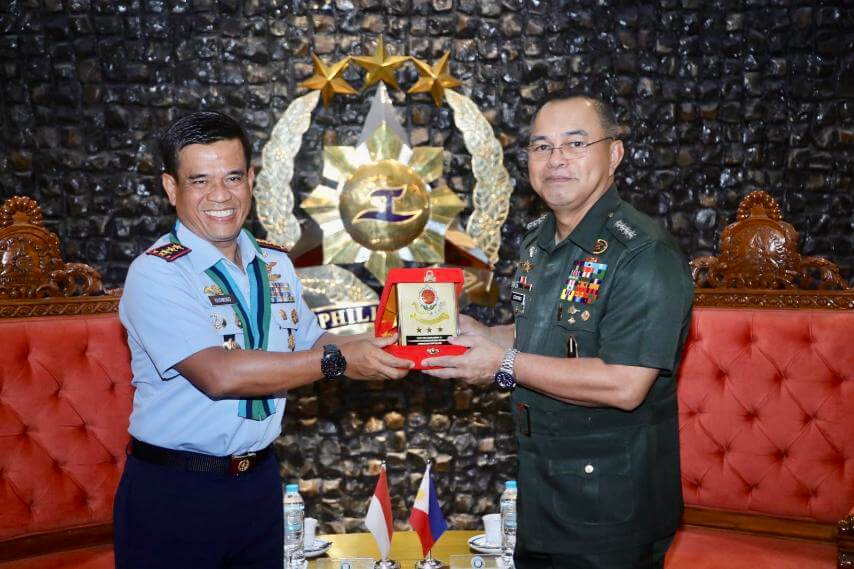 The Chief of Staff, Armed Forces of the Philippines (CSAFP), General Andres C Centino PA welcomes the Indonesian Armed Forces Command and Staff College (Sesko TNI) delegation headed by their Commandant, Air Marshal Madya TNI Kusworo on May 23 at the AFP Headquarters. 
The Indonesian Armed Forces students are currently on their Study Tour Visit to the country as part of their Foreign Strategic Studies to gain insights into the Philippines' development, foreign policies, and defense strategy.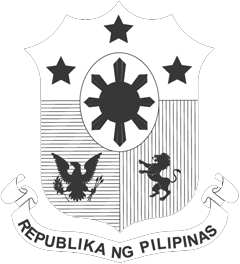 REPUBLIC OF THE PHILIPPINES
All content is in the public domain unless otherwise stated.
ABOUT GOVPH
Learn more about the Philippine government, its structure, how government works and the people behind it.